DD 6" Double Deep Round. On a R12" board.
Details:
Pink cake with spots. Green board. Pink banner with inscription in green.
Similar to image shown but with JUST baby JJ and Coco Melon on top. (No other characters.)
Adding pastel coloured cubes to front with name spelt in white.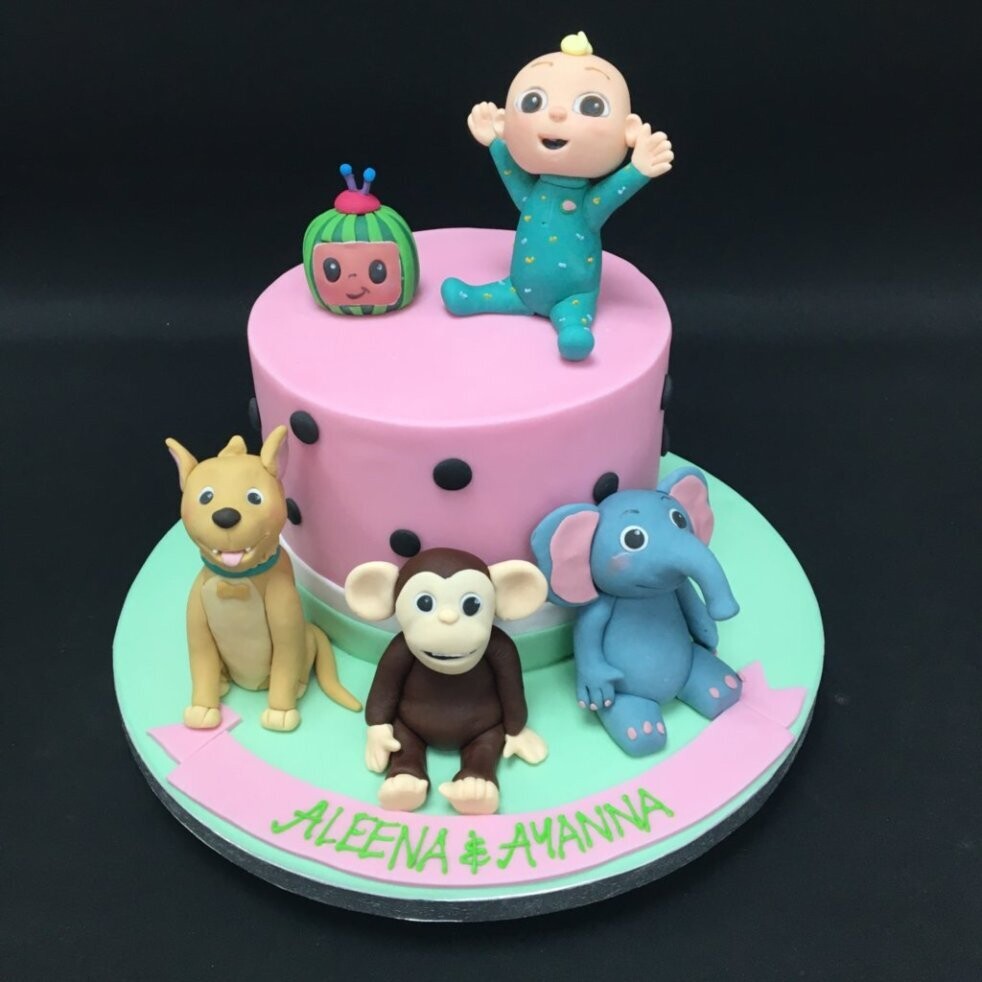 I'd like to pay a deposit of: